Random Games Reveals Reyu Genesis, its First Unioverse Hero NFT Collection
AAA-quality, game-ready Hero NFTs grant owners access to Unioverse games
Highlights:
Random Games unveils the first in a series of Unioverse Hero NFTs: Reyu Genesis, a collection of 20,000 visually unique character NFTs across five tiers of rarity.
Over the last 2 months, more than 890,000 collectibles have been claimed, each contains a piece of the epic sci-fi story. By owning and holding collectible NFTs users earn "Protens" which can be redeemed for digital items such as Unioverse Hero NFTs that grant access to forthcoming Unioverse games.
The company is building the community-owned Unioverse franchise to reimagine the traditional game business model using the free distribution of high-end assets and blockchain technology to empower developers and encourage user-generated content and creativity.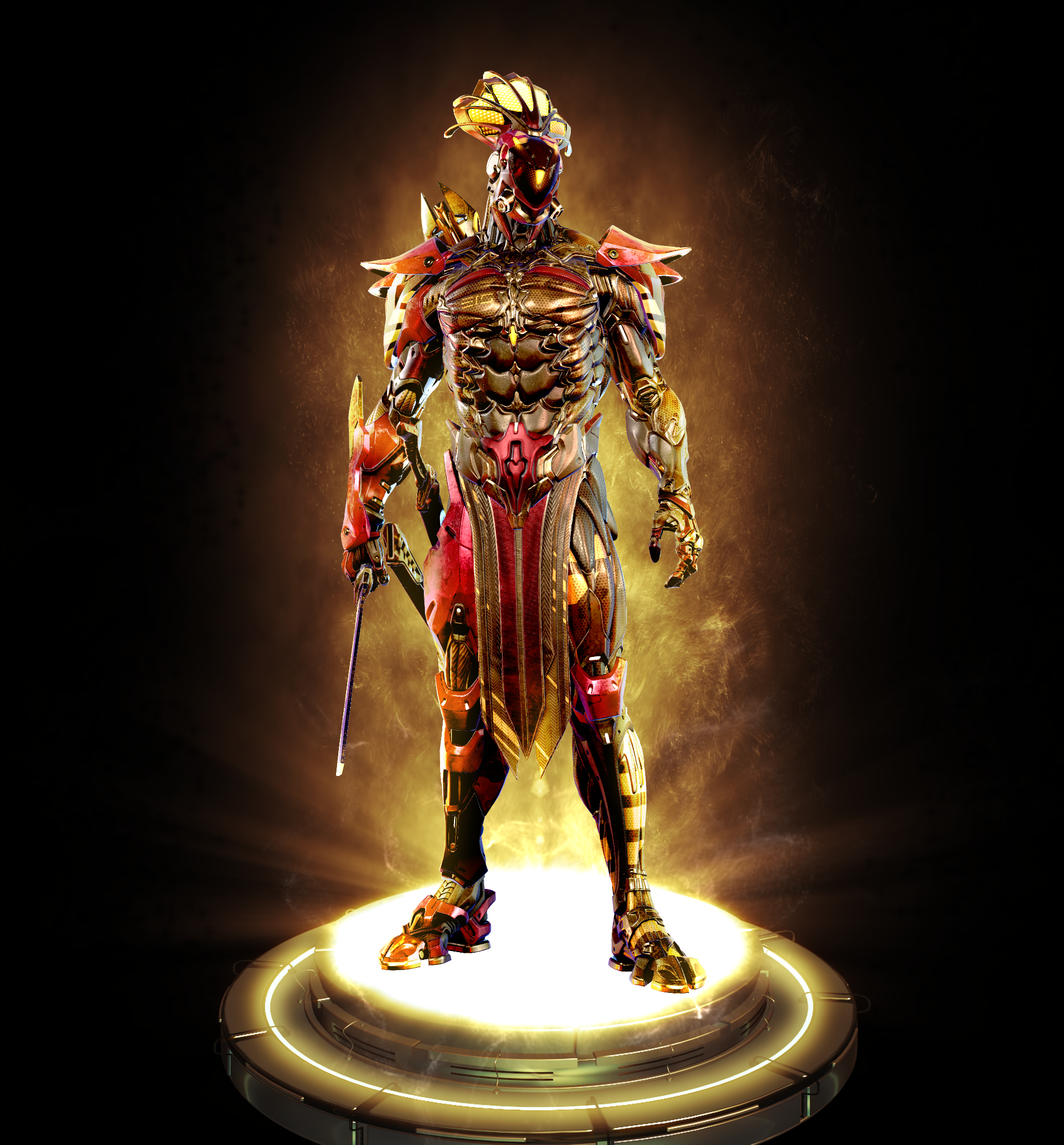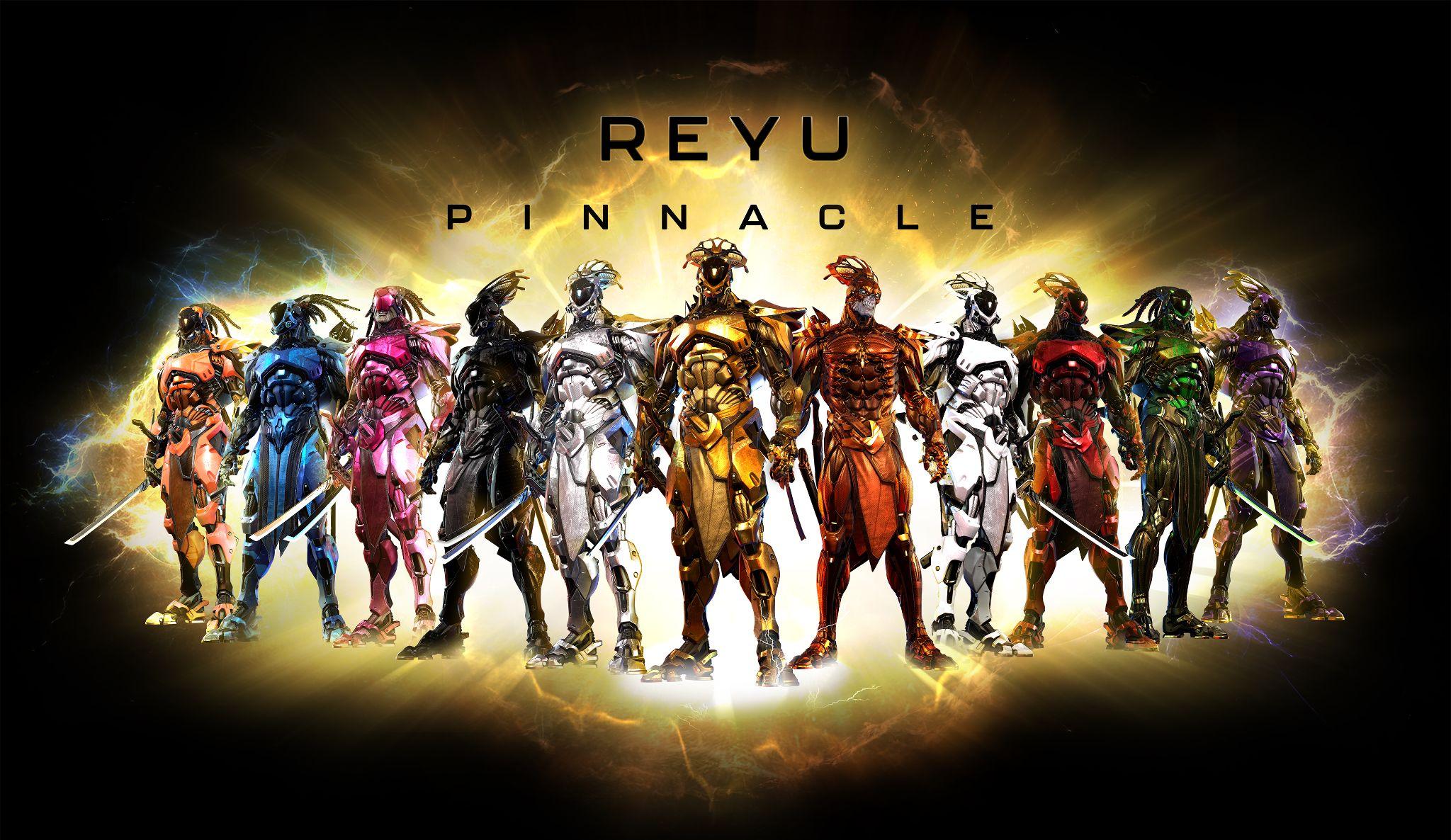 BOULDER, Colo. — Random Games, a development studio reinventing the entertainment business with its game-first, community-owned franchise the Unioverse, announced today the reveal of Reyu Genesis, its first collection of Hero NFTs. Emerging from the story of the Unioverse, Reyu is a Ja'Din warrior and one of the main characters in the epic sci-fi franchise.
Each Hero NFT will be unique across dozens of visual parameters, and provides real utility by granting holders access to forthcoming Unioverse games. There will be 20,000 unique Reyu Genesis Hero NFTs available across different rarities, each one a fully-rendered, 3D, AAA-quality, game-ready character. Eleven of the most rare Reyus will comprise the Pinnacle Collection.
"Our community is the bedrock of the Unioverse, and we are eternally grateful to the early adopters who have been actively engaged in our community and following along with our development," said Tony Harman, CEO and CoFounder of Random Games. "Giving away this Reyu Genesis Hero NFT collection is our way of saying thank you, and get ready for all the great things ahead!"
The Reyu Genesis Hero NFT mint will be free on Ethereum for those who have been collecting Unioverse Collectibles and earned Protens, the Unioverse equivalent of loyalty points. In the lore of the Unioverse, Protens are the energy source that powers all of the alien technology. In the real world, Protens are earned by collecting the free Unioverse Collectible NFTs. The more Unioverse Collectibles held, and the longer they are held, the more Protens a community member can earn. With enough Protens, community members can redeem them for other digital assets such as the Reyu Genesis Hero NFT.
Next-gen NFTS: 3D Unioverse Hero NFTs offer real utility
Owning a Unioverse Hero NFT will provide access to all forthcoming Unioverse games, with the ability to play as that character across different types of games. The Unioverse viewer allows users to browse thousands of unique next-generation, fully-rendered 3D Unioverse Heroes across all rarities— and includes manual controls to spin, tilt, pan and zoom in to inspect every little detail of the AAA-quality NFTs. To see how these characters will look in action, visit the Unioverse Developer Logs, which offer a glimpse at how these characters will jump, climb, wall run and more in early game test environments.
Unioverse Community Grows 18x in first three months
The Unioverse, a massive community-owned franchise that is rethinking the relationship between developer, gamer and fan, gained significant traction since Q4 2022.
Milestones from Q4 2022 to now (just three months since launching the franchise):
Ranked #6 project by sales volume across all blockchains on Opensea
890,000+ collectible NFTs have been claimed
104,000 unique NFT owners on OpenSea
130,000+ registered Unioverse accounts
300% growth in Twitter followers in the last month, now at 45,000
70% growth in Discord in the last month, now at 24,000
Co-founded by gaming industry veterans behind titles like Grand Theft Auto, Donkey Kong Country, Crackdown, Terminator, Star Trek and South Park, the all-star Unioverse team has worked on hit franchises such as Star Wars, Call of Duty and Star Citizen. They are developing the assets, AAA-quality characters, artwork, models, music and more, which can be downloaded and used by anyone to make their own games, comic books, movies, lunchboxes, T-shirts, etc. Thanks to the ground-breaking Unioverse Community Creations License, creators can use the assets without paying licensing fees, even if the projects are for-profit.
Anyone interested in keeping up with the Unioverse news and community activities can visit UNIOVERSE.com, follow @TheUnioverse on Twitter and join the Unioverse Discord channel.
About Random Games
Random Games (https://random.games/) is a development studio spearheading an entirely new concept in videogames and franchise entertainment through a combination of community empowerment and blockchain technology. The company's first franchise, The Unioverse, is a sci-fi epic that will span across videogames, comic books, novels and more. At the same time, the Unioverse community will be encouraged and equipped to create their own stories, games and more with official high-quality artwork and other assets available as royalty-free downloads.
###